---
01. in Taipei, a discussion with TRIX owner of WAITING ROOM.
shot in November 2018
Where did you grow up?
I grew up in a town called Ikebukuro in Tokyo. I started to surf at the age of 16. One of the very first experiences I had in retail was to work at a surf shop. I began to work at Beams at 23, I worked for the brand for 15 years. While I worked at Beams, I kept surfing. Back then, I remember that I always went to Los Angeles, probably twice a year during my early twenties...
Your background has always been in fashion right, like you said, you worked for BEAMS… Do you remember your early memories from it? What made you interested in fashion in general? What were the earliest brands you remembered buying and your favorite designers at that time?
Well from what I could remember, I would say the Vans Skate Hi shoes purchased, I was pretty young, I think it was during second-grade junior high school. For me, it is more about the culture than just clothes, you know? Culture is what makes everything goes around. Therefore, I don't think I have any favorite designers...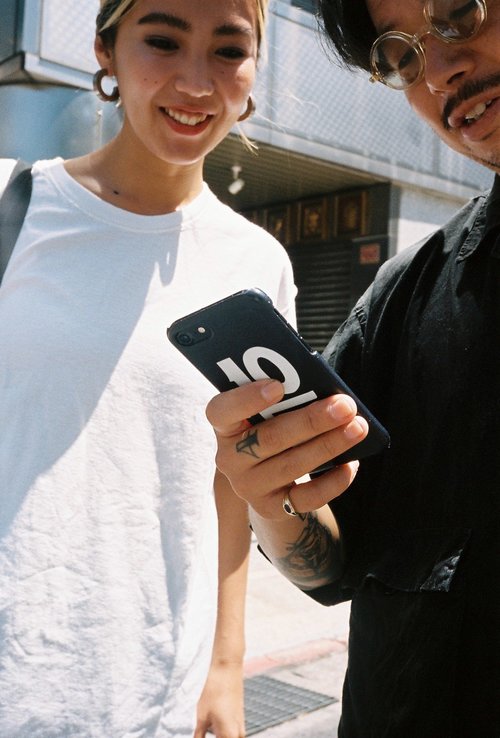 When exactly did you think about creating your brand?
Exactly in December 2016 just after I decided to leave Pilgrim Surf+ Supply. 10BOX was just a hobby of mine, I guess it wasn't that serious at the beginning. I didn't really put any thoughts about starting a real brand... However, I received an offer from a select shop and, that is when we decided to develop the brand further.
What is the most challenging part of having your brand?
I would say nothing. There is no real challenging parts, nothing painful. Everything going on with 10BOX is fun! That's why I have never thought that it was difficult at all.
Let's backtrack, how did you and Caori meet in the first place?
Well, she is a former colleague.
So how do you divide the work, who does what?
It is simple, my job is to think about the design process and building a network. To be honest, I mainly work using my iPhone, I am dialing all day! Thinking about some design and using the social media like Instagram as a working platform. Kaori is using a computer, she has to since I do not have a one so basically she will deal with everything else..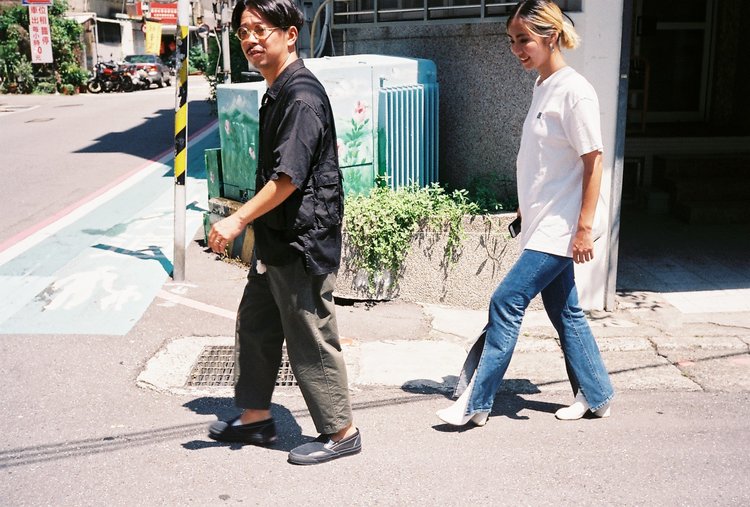 What are you currently inspired by in design?
Mostly Los Angeles, the lifestyle and specifically by my friends living there, the street culture and sometimes people from the city. I am not interested in any trends and markets going on in Japan.
After many years of living in Japan, you must certainly have watched it change. What are the pros and cons of living there?
I would say one of the most important and definitely pros would be that I have my family and friends who are living nearby. For me, there are no cons because, in my opinion, Japan is a very convenient country, I can't point out any defects.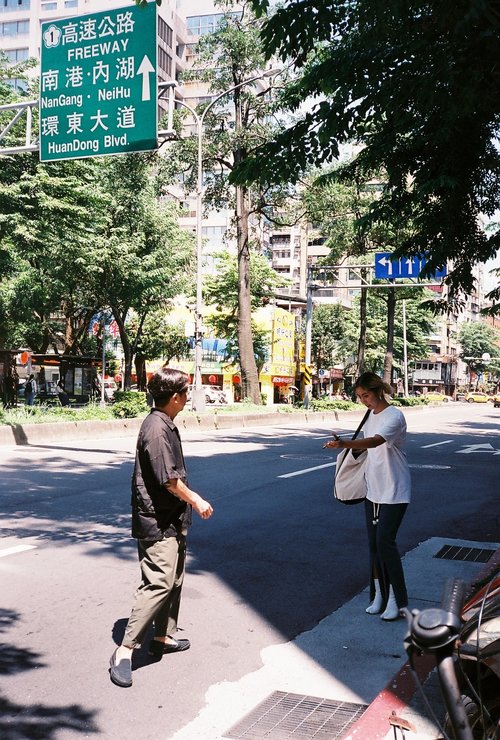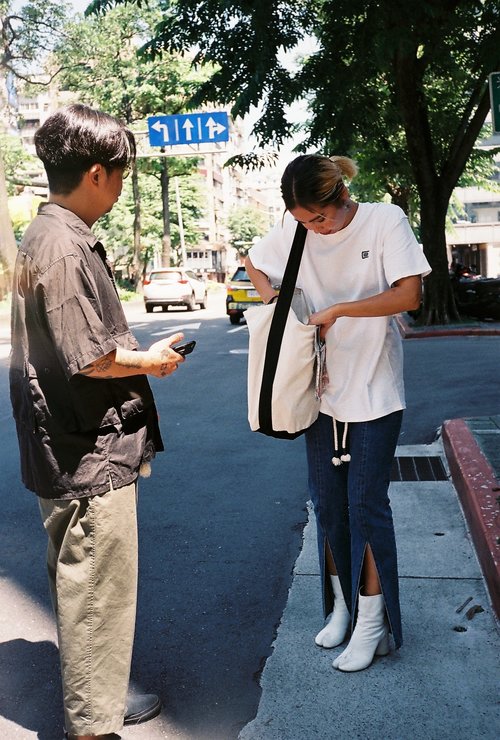 I read that you created 10BOX because you wanted to be on your own, to be free and such. Traveling and meeting people is definitely a part of your day to day job and brand DNA, which places, cities you haven't got the chance to visit yet and are interesting to visit?
That's right! I have not been to Europe yet, so I am very interested!
How many times did you travel to LA?
I think about 40 times... I am sure that I am going at least two times a year since the age of 22 but as I started 10BOX I have been going around 5 times a year! Actually, I am going to LA next October..
What attracted you to this specific city in the first place?
Most definitely Venice beach area because of the cult movie Lords of Dogtown. Neither to say that I also enjoy the city life very much. The business of it and on the other hand, the quietness, with the homeless wandering around in the morning, it's a nice feeling...
Where do you usually hang out there, what are your favorites places, restaurants?
I go very often to American Denny's, a table service diner-style restaurant chain. When you are going there you can really get a sense of the American local culture, coffee with a little taste and UFO catcher at the entrance.
What do you usually enjoy to listen to when traveling, especially on a 10 hours plane?
I do not listen to music on an airplane. I have been watching movies only.
Which ones?
Some Disney…
Tell us a bit about your collaborative works, since the launch of 10BOX you made quite a few ones, how does it usually happens? Do you reach people or are they reaching you, how it works?
This is actually the second year of 10BOX existence. In the first year I often collaborated with LA's street brand and skate shops such as EAST 4 TH Skateboards, Virgil Normal, DON'T COME etc... Within the second year, we actively collaborated with domestic brands and others. Specifically, Converse, MIYAGI HIDETAKA, Hula Gustav, Goodol. We also planned various collaborations here and there... Most of my friends collaborate with each other. I do not collaborate with brands that I do not know that I do not wear. The important thing is to connect with people and enjoy what you are creating.
Congrats on the Converse collaboration! Could you tell me what is special about this one, what was your design decision here, did you had any specifics requires when creating this shoe?
Regardless of these shoes, I wanted to produce something making functional and specific for traveling. In this shoes, we chose a slip-on silhouette that is comfortable to wear and that you can obviously take off on a journey. In the plane or even after surfing, you can wear shoes as soon as you feel the need to. The black colorway choice is pretty obvious, I thought about a color that would be appropriate for any day plus when you get dirty it is inconspicuous. I guess it is the perfect traveling shoe.

Can you explain what is Don't Come, and what it stands for?
It is the name of an LA's DJ crew. Currently, we are producing and selling apparel.
Any plans for expanding 10BOX overseas, like Europe for example?
Well, 10BOX is now essentially available through selected stores within the United States, Asia, New Zealand & Japan. There are no dealers in Europe at the moment so yes for sure, I'd like to expand it whenever I could, I need to think and wait for the right offer.
What are you currently working on?
We are developing several projects, including three collaborations that are going to drop around March, from next Year and as usual, design.
What tips would you give to someone who just started their brands?
Something fundamental, to not be influenced by people around you, believe in you, your mind and body of work...