---
in Tokyo, a discussion with James, founder of The New Order
shot in November 2016
Hey James it is a real pleasure to sat with you and discuss about your work! Can you introduce yourself?
You know, it's a bit weird because I am usually the interviewer! I was born in Auckland, New Zealand I just turned 34. When I was young, I was totally obsessed with football, then I was fortunate to turn pro when I left school at 17, that was my profession until I got injured at 21. From then on I coached football and during this time I was able to travel to Japan. Because fashion, street culture and music was always part of my DNA coming to Japan I was able to explore this element when I was working. So when it came time for me to leave New Zealand when i was 25, Japan was just an option and i thought it would be only a year but now I have been here for 9 years. When I first came to Tokyo by then I was working on SLAM X HYPE with my brother then two years later we started THE NEW ORDER but after a year it was just me and in 2015 I started HER.
So you were into Japenese stuff, like mangas and anime?
No, not really it was mainly fashion, crafts, the history and heritage while design and art also intrigued me.
But at your age in the 90s how were you introduced to it?
I think it started with skating, however through football you are always taught to present yourself well both in terms of manners but also through the way you dress, whether if its in a tracksuit or suit. While skating was such a big part of my life, when I turned pro I signed a contract that said I couldn't do anything, things like riding a motorbike or snowboarding were out of the question, and skateboarding was one of them so that bummed me out but I was living my dream. While I think i have lost the ability to skate I think it has been a mainstay for what I am doing even now with THE NEW ORDER especially, maybe a little through her. Looking back, at a young age FUCT in Los Angeles, Supreme in New York or Slam City Skates in London really triggered things for me and I just went deeper and deeper from there. "I had a coach who always told me "worry about your own game." He said it over and over and over and it really stuck, I am not interested in what people think of me or what other people are doing with there magazines has no influence on me, if I get bogged down by this it can have a negative effect on me."
So you are a very inquisitive person.
Yeah, I always have to dig and dig, I think that is how I came across the Ura-Harajuku scene because none of my friends in Auckland when I was 12 really gave a shit. But something about what Hiroshi Fujiwara was doing with Goodenough or Jun Takahashi with Undercover appealed to me. Also, the appeal of not having to stick to the typical way of one style stood out, for example wearing Seditionaries and skating was ok. I think the irony now for me is that I know these people behind the brands relatively well so this encourages me to find what else is out there because the next big thing can't be to far away.
Slam x Hype was one of the very first blog that dealt about Street Culture, Design and Art...
Yep, my brother founded the site and the main guy behind it. Although I was around I didn't start helping hand on until around 2005. I think it was a very interesting time for the website and the influence it had on street culture.
Oh so you were able to get them?
That was the thing, you couldn't find the Japanese stuff in New Zealand anywhere, even American or English stuff so I remember when my family went back from England they brought catalogues, that helped a bit.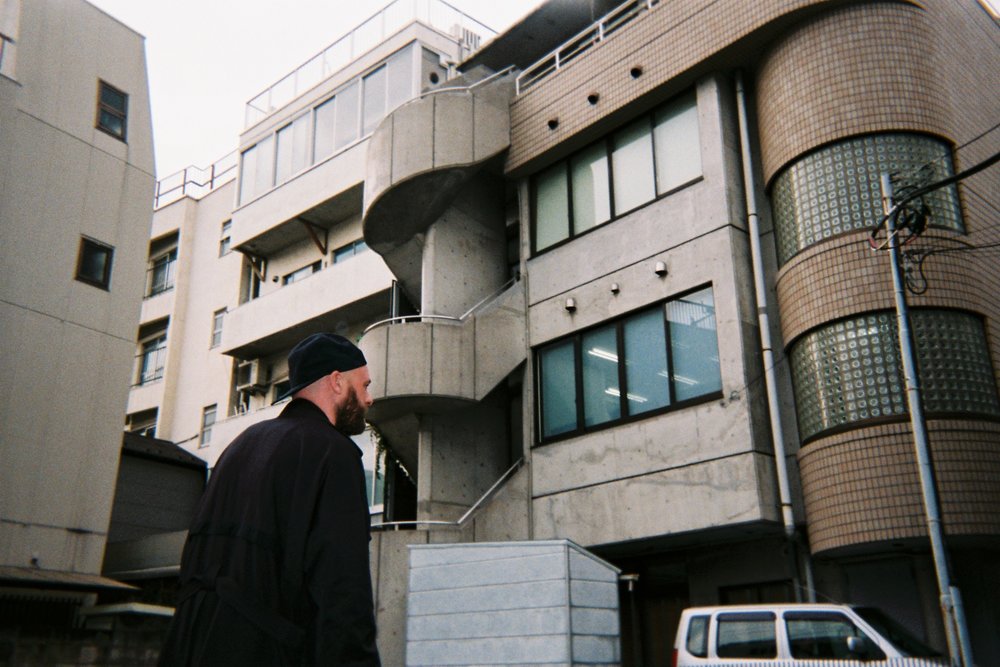 In 2009 you decided to turn Slam x Hype into a magazine.
Long story short, we always wanted to do a magazine but paper cost money. Me and my brother launched it together but one year it was just me. No complaints here!
Doing everything? From the layout to the interviews?
I have an art director and a couple of freelance designers but I work very closely with them and couldn't do it without them.
What about the name, it stays in mind.
Music, that was a huge part of it. I am listening to music all the time, my wife even used to be a singer. Everything from hip hop, rock, punk, acid rock, you name it. When I was 8 years old the first cassette type, and of course it was football related, it was the NEW ORDER world cup song which they did for the English team for Italia 1990. I was a left winger as a kid and John Barnes was one of my heroes, and that verse he did in the track stuck but maybe not as much as NEW ORDER. So long story short a massive part is paying homage to NEW ORDER but also at the same time I think it is relevant to the concept of the magazine, trying to feature brands that aren't just relevant today but tomorrow. Whether established or unknown, big or small, it doesn't matter in my opinion, there has to be a story, passion and meaning behind what they are doing.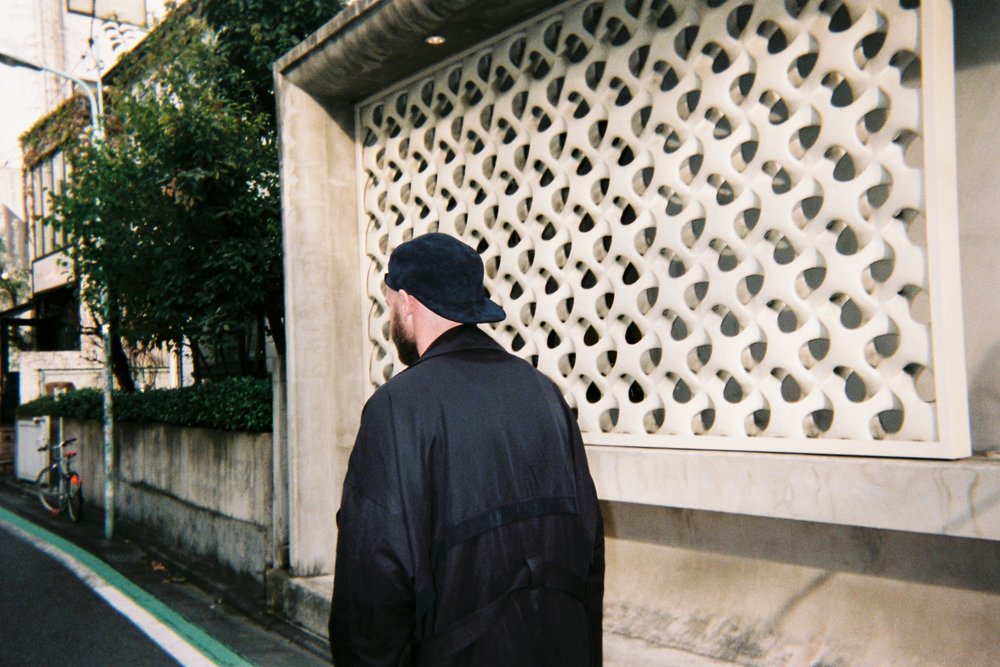 Is it a tricky decision to choose who's going to make the cover?Not at all, although a lot of it is timing and how the relationships are forged. Also, I like the person featured on the cover to be involved creatively with their story. Maybe thats the hardest element.
Which one was the hardest to get? Murakami was huge at the time you did it.Yes but not really that hard to be honest, I met him through Hiroshi Fujiwara.
What about John Mayer, he's a pretty famous pop star.Yes, I was in contact with him for so long and then I finally met him. He came to Tokyo on a trip here and we had lunch. After that we stayed in touch, then the next time he came to Tokyo he was on tour and we sat down for one whole day in the Visvim showroom with Hiroki and we just made it happen.
It must been pretty cool to have both John and Hiroki in the same room while doing the interview...John is really the type of people who when he wants to find out about something, he digs very deep. Hiroki, I've known for sometime and know they both have a good relationship but it was massively inspiring having two people with so many similarities but also great diversity was fascinating to witness.
I saw this particular cover that you put on your Instagram account but you can't really see the face of it, what was it?
Oh yes, Shinpei from BED j.w. FORD, it's a small but very interesting Japanese brand. They had a show during the Tokyo fashion week so I just made a limited edition run that was only available at the show.
Exclusive.
I only have two copies for myself and I put a picture on Instagram then had loads of people contact me wanting a copy. I felt bad but wasn't able to get a copy to these people, which in a way make the magazine more desirable.
How would you describe the aesthetic?
Obviously a lot of people believe the main element is introducing Japanese fashion to the global market but I am not sure that is completely true. Obviously me being based in Tokyo and having these relationships with Japanese brands allows me to work with brands here but equally I am working with brands in the US and Europe, to me the magazine is a global publication especially as I have amazing contributors all over the world so I find it strange when people ask where the magazine is from.
But you know how people are today, they have to put titles on everything to understand the full meaning...
I guess you are right, but I think my open minded approach can only benefit the magazine and the perception. Perhaps it related to how I never have a theme for each issue and the covers are very minimal but I am never sure whether the cover will appeal to readers or not, sometimes my taste or thoughts are too far fetched.
You also made two different covers for one issue at the beginning.
Yeah it's true, one time I made four for the fifth anniversary exhibition that we did with Kenneth Cappello at Colette. Just one way to keep it fresh and keep everything moving to a new beat.
Oh indeed, the one with Dylan Rieder!
I've know Kenneth from a long time and we got offered this idea through Impossible to work on this project. Kenneth had free reign so he just went for it with things that he is personally interested in famous people, UFC fighters, his pets and naked women, mostly stuff that are relevant to him, he also has a unique eye for things. When you do everything by yourself, I don't work for big publishing companies and I don't have anyone controlling what I do or what I say, so this allows me to go outside the reign of what is considered "acceptable" and this is what I look for when I work with certain photographer and stylists.
And I guess this is why you're choosing them, because you already know their skills.
Most likely, I mean my involvement in each editorial is so diverse like I can do the complete direction, including photography and styling or certain time I barely touch the surface and say yes or no. I just need to have the right connection with people, whether contributors or people being featured, I have and amazing team of contributors from all over the world in who I trust and I know what they're going to deliver something that represents THE NEWORDER or HER because they are part of the DNA.
True. I was wondering what do you think makes a magazine relevant nowadays more than ever, since we are overwhelmed with blog in all kind?
I am not quite sure. I think I am part of one of the last generations that collected books and magazines but now I can't even look at another magazines now because I don't want it to have any impact on what I am doing with my own magazines. I have so many books, wether they are art books or design books but then also I read normal novels and stuff like that so that is one place to get inspiration. But I guess being into printed matter it is a bit of nostalgic thing. In terms of economical sense, it doesn't make sense for big publishing company to pump out magazines all the time anymore because the market it shrinking but I think that's why it is possible for independent companies like myself to exist. I noticed that since I have started TNO, a few blogs were doing the same. I feel you can only do it if you are an independent magazine.
And now HYPEBEAST and HIGHSNOBIETY are doing it, it's like a circle, like fashion...
Very true.
Do you have some kind of beliefs, a life motto?
I am not religious or spiritual at all but now that I have kids it has gives me more incentive to be upfront, honest and as humble as possible. A lot of what I learnt was through football, I think life as a footballer so young taught me so much and I had a coach who always told me "worry about your own game." He said it over and over and over and it really stuck, I am not interested in what people think of me or what other people are doing with there magazines has no influence on me, if I get bogged down by this it can have a negative effect on me.
Do you look at blogs for inspiration?
Since we sold SLAM X HYPE 4 years ago I haven't laid my eyes on either SLAM X HYPE or the other ones. Because of the relationships we built, I believe its more beneficial to get informations direct from the source. It has to be personal.
You probably know BEING HUNTED blog.
Yes I was with Jorg last week. But you know BEING HUNTED was maybe one of the reason we started SLAM X HYPE anyway. And it is the perfect timing since he put back the website and we can see all the archives interviews he made, the one with Tetsu Nishiyama from WTAPS or Hiroki from Visvim... perhaps people around my age down't even know about these interviews. Many people are just about the hype and don't really dig for the story behind it. I think it's part of the internet culture now, for example Instagram is the perfect example, just photos and minimal substance. As a person doing a magazine, its more rewarding when you see the product and when you hear stories of people who collect your magazine and have every issue.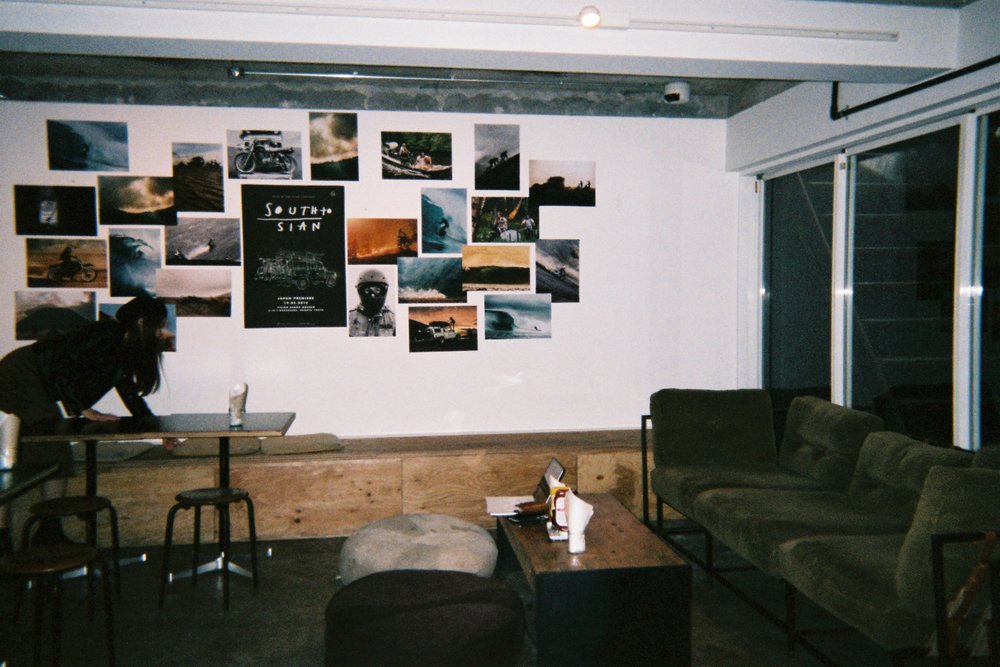 Monocle has put JAPAN in a second year in a row as themost liveable city, what do you think about this statement?
I don't really know, its my home now and more so as I have a family here but I am a very open minded person and at time to time I think about moving but its very different when you have a wife and 2 kids. I find it interesting how people can give a city a title of being the lost liable city, everyone is different and its what suits that person, I know loads of people who love Japan but could never live here. On a personal level I travel a fair bit so this keeps me mentally fresh but of course I love it hear and love the balance of tradition and technology.
What about the pros or cons, do you think about any?
Being a foreigner and not having a typical 9 to 5 job and having loads of tattoos sometime and although I speak the language at time the sense of extreme isolation is really strong but conceptually it relevant and stimulating for me to be here.